The basic impression about Pakistani Salwar Suit is the Long and Flowy. Nowadays, Pakistani Salwar Suits have some creative twists that you'll likely to wear. Pakistani Salwar Kameez style has a plethora of designs that break the typical style. Furthermore, Pakistani Salwar Suits are the comfiest outfits that you can opt for functions.
Attractive color combinations, Prints, Curves,  Neck designs, and Lovely Motives add the glamour to the occasion. Besides, It has great demand as they are stylish and comfortable.
Here, some latest designs of Pakistani Salwar Suits.
Best Pakistani Salwar Kameez for Women
Lawn design on Pakistani Salwar Kameez
lawn design becomes the identity of Pakistani Salwar kameez. Nowadays, such kind of casual Salwar kameez is in trend. It looks awesome when it is designed in Full flowy patterned Sleeves. In addition, lots of neck designs, and Pant designs are available with such B'ful Lawn print
Floral Kameez with Ankle Salwar
Women Love to wear Florals with pastels as they are demanding trend. Also, such a narrow style Salwar goes best with it.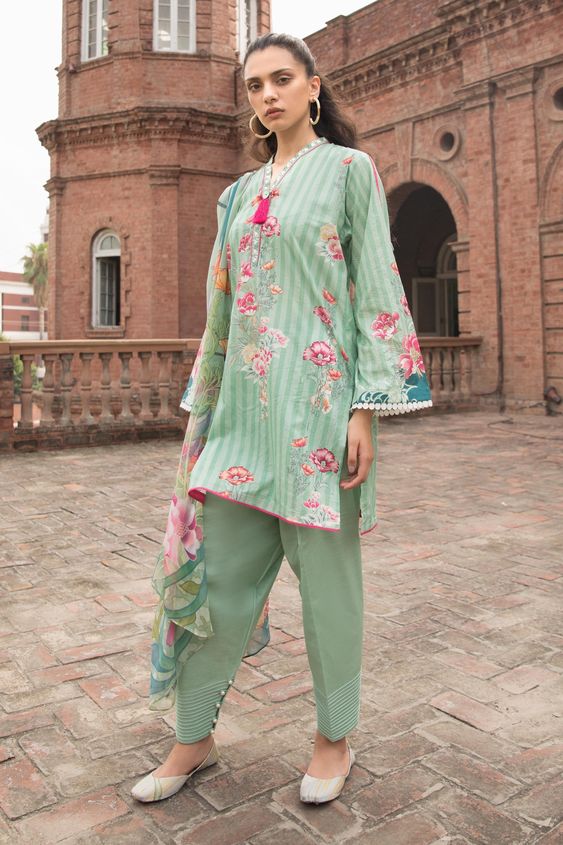 Short Anarkali in Digital print
If you're one of those who want to reflect your innovative ideas to the outfits, then go for it. Short Anarkali is the latest Design of Pakistani Salwar Suit. Moreover, the digital prints make it notch higher.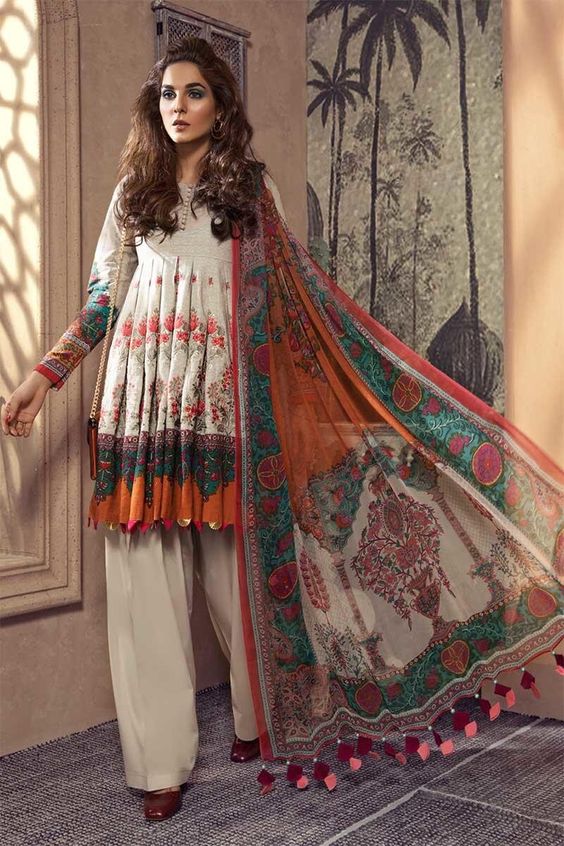 Embroidered Kameez with Cigarette Pants
Embroidered outfits never go out of fashion. Embroidered salwar kameez is always a part of the bridal trousseau. For this, you can opt for Silk, Net, and Taffeta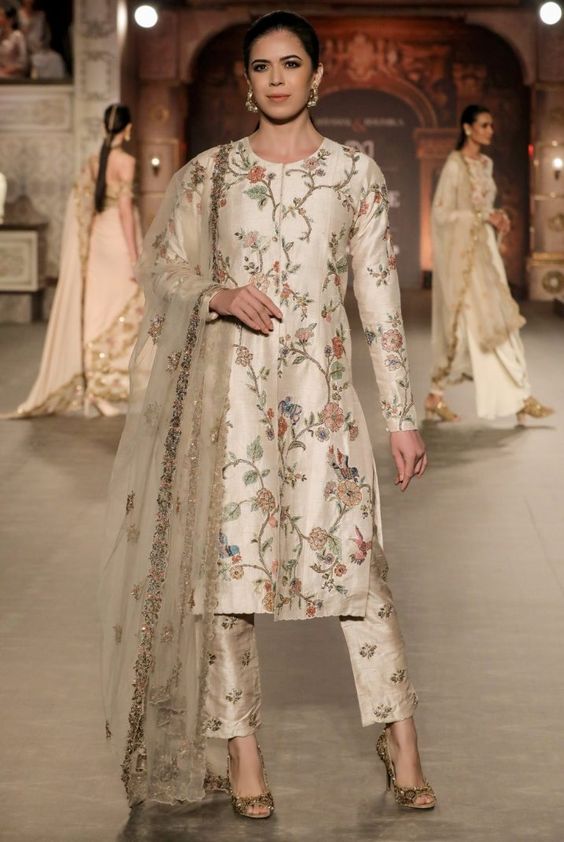 Flared Kameez with Patiyala Salwar
Patiyala salwar is not only looked nice on simple straight and short kameez but also on the short and Flared Kameez.
It is the best choice when you are attending a wedding functions at night.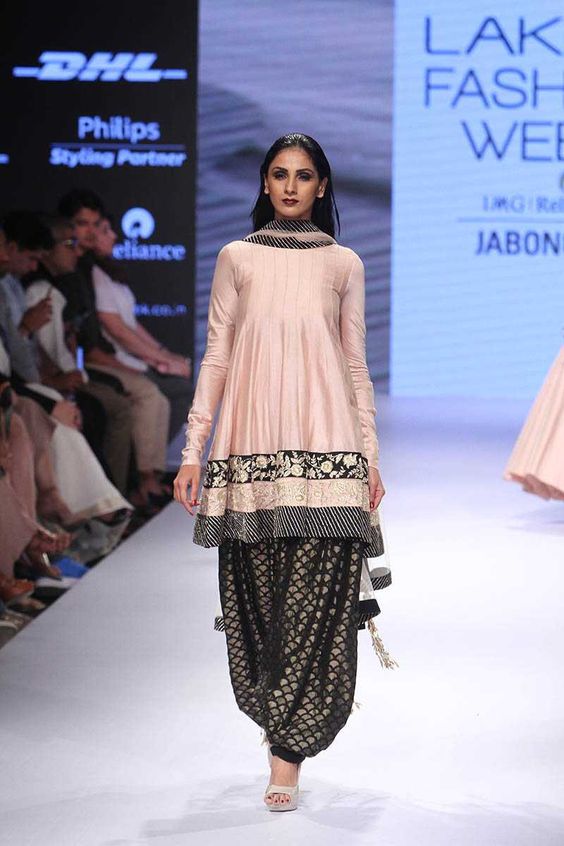 Floral Sharara
As we all know that Sharara is back to the trend and have a great demand. Also, it looks always graceful whether it is plain, printed, or embroidered. For cotton lovers, floral design is the best choice.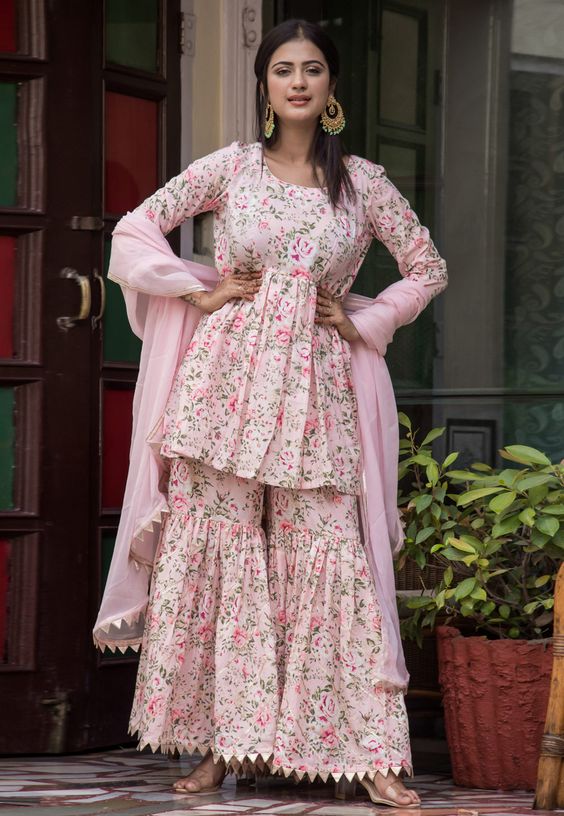 embellished Salwar kameez
If you are getting married or newly wedded then such heavy embellished Salwar Kameez must-have in the closet. Besides, you will get them into Net, Georgette, or in Organza fabrics. Floated embroidery look can be possible on such sheer fabrics.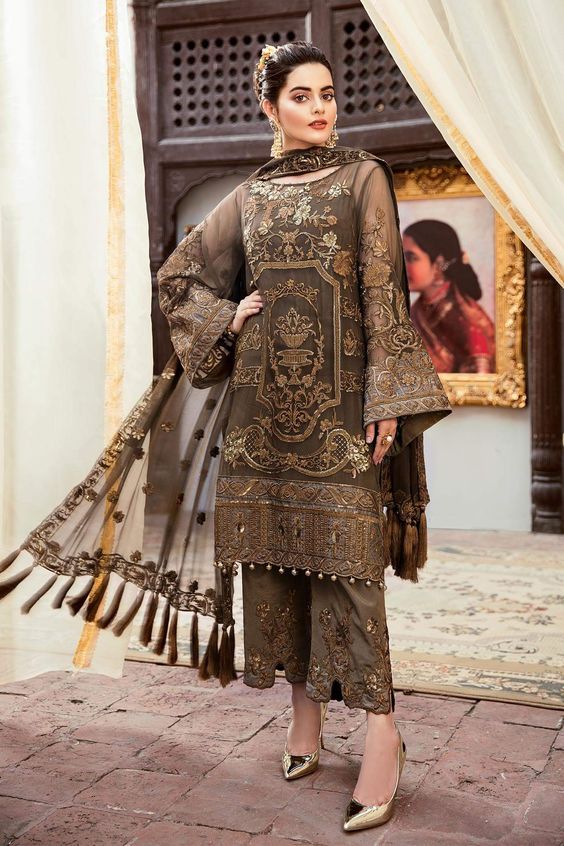 Casual Pakistani Salwar Suit
For the subtle casual look, women prefer to wear light shades with minimal thread embroidery. To enhance the look, paired them with Straight pants.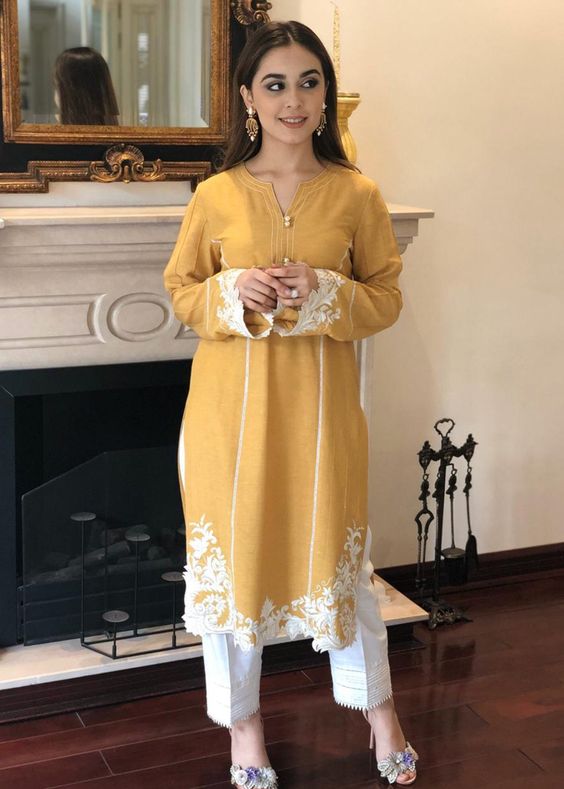 Pastel in Pakistani style
Pastel colors are so popular among celebrities. Such tones look so gorgeous when it is worn on special occasions. also, there is a trend to wear loose fitted Salwar Suits instead of the body-hugging suits.

Indian touch to the Pakistani Style
Indian fabrics like Banarasi Silk, Munga silk, and many can be tailored in such a way that it can give the touch of Pakistani Salwar Suit. Also, such amalgamation of fabrics and styles looks nice and creative to flaunt.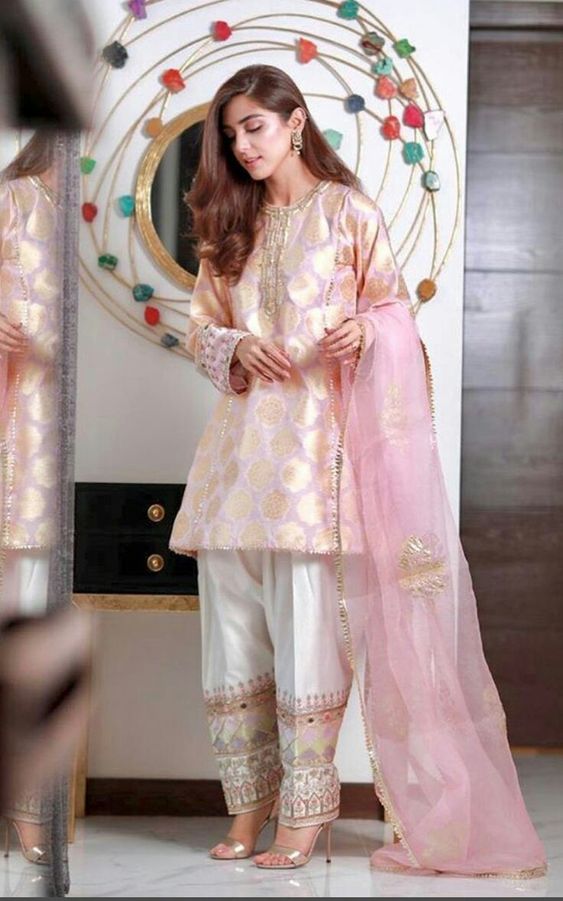 Sober Salwar Suit
The sober look will always take you up a notch when you like simplicity. also, the embroidered laces play very important role in the simple Pakistani Salwar Suit style.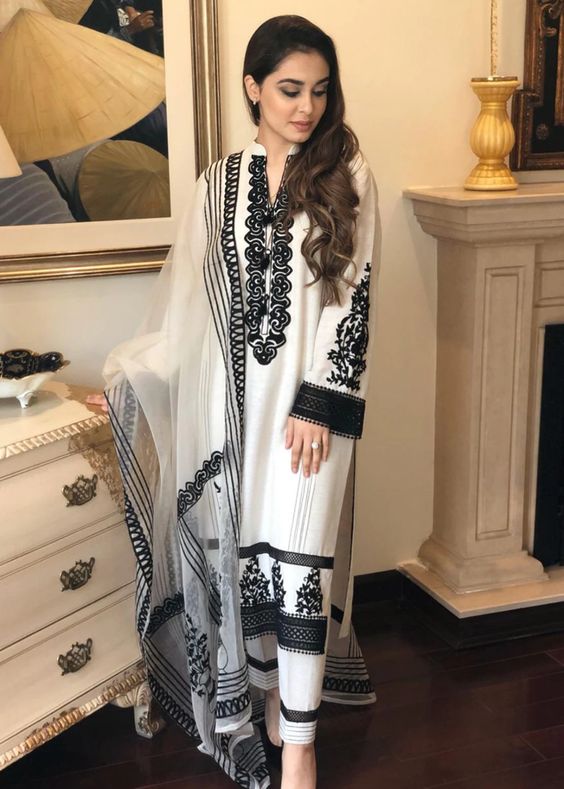 Pakistani Salwar Suit for Wedding
Every girl dreaming about the best outfits would be at her wedding. For this, you can opt such a fully embellished handwork suit to give the royal touch. Also, multi colors are in trend for the wedding especially.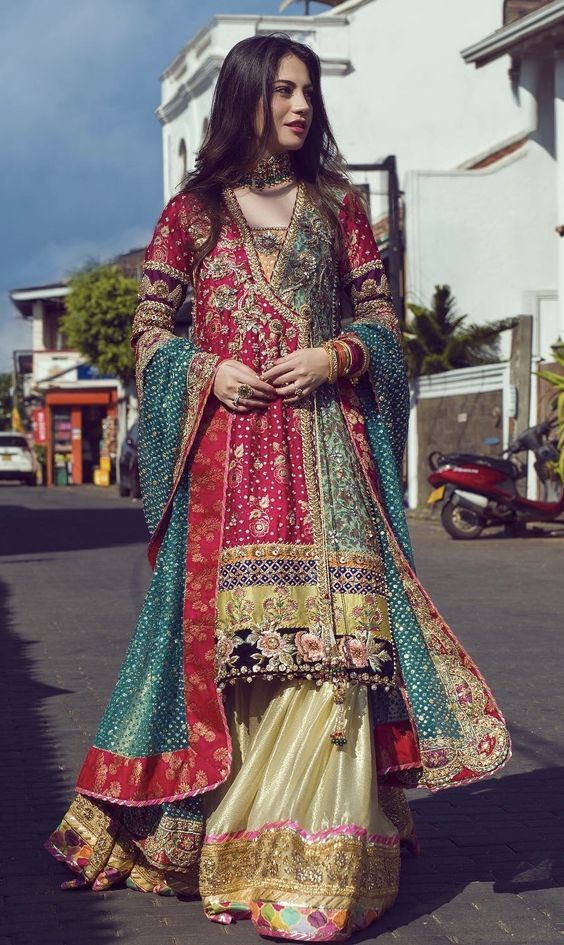 Long kameez with Churidar
How can we forget the long kameez with Churidar! yes if I might not wrong then it is the original style of Pakistani Salwar Kameez. You can flaunt your style to teaming it with Churidar or Simple Salwar.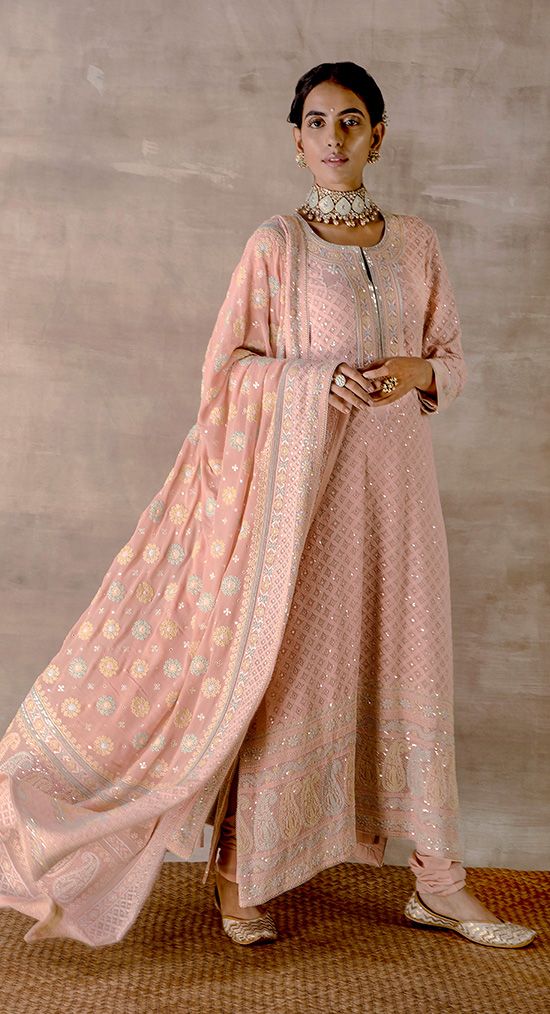 Jewel Embroidered Pakistani Salwar Suit
It's an oomph to the outfit. Surely, you may get in the wrong impression of layered jewelry. But, it is the wonderful creation of a designer to give jewelry illusion on the suit. Of course, it is the handwork that is beautifully done on the front side. Also, you can opt for such styles at wedding functions.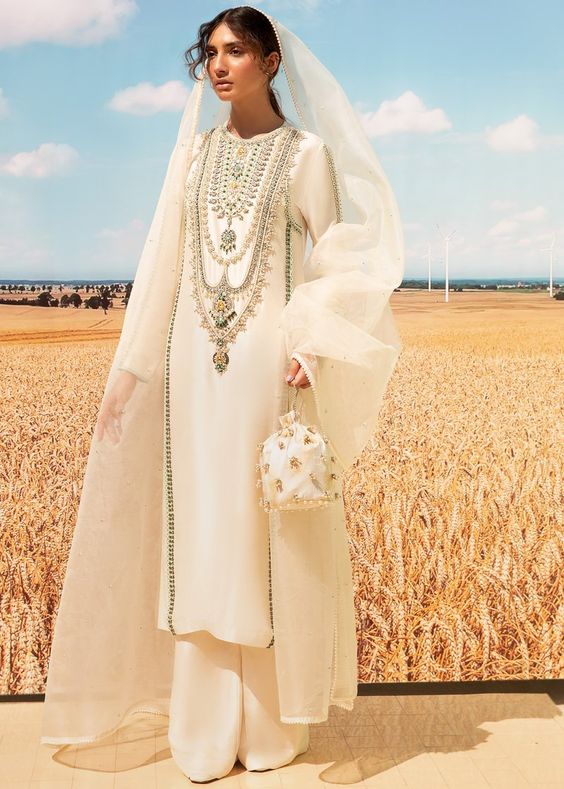 because of the Modish look with different gorgeous styles, Pakistani Salwar Kameez has captured the heart of the women. Moreover, Pakistani Salwar Suit looks Feminine, Ethereal, and Chic these days.