Wearing salwar kameez has become a trendy option and comfortable preferable to sarees as a traditional Indian look. We have seen Bollywood celebrities and Television stars spot the salwar suits in designer wear which has become a trend. We all follow the salwar kameez trends by designers like Manish Malhotra, Sabyasachi or say Anita Dongre salwar kameez or some of or Bollywood actresses wearing salwar suits inspire us to dress in the same kind.
But wait, we don't look alike the celebs or say everything the designer designs for the ramp models or their collection may not suit every lady. Therefore you need to buy as per your body shapes. Here I have some tips to shop or choose salwar kameez for Short girls. You need to pick right salwar kameez as per your height to look perfect.
Basic Tips to Pick Right Salwar Kameez for Short Women
Monochrome and Dark Color 
When you pick colors for short girls, it's better to go with dark color salwar suits rather than bright and light colors. Monochromes will suit you most, creating an illusion of well-proportioned body heights. Black, Maroon, Browns, Tans, grey or olive green are some of the colors you can go with. Sabyasachi salwar suits in anarkali suits are the perfect inspiration which we have seen in black, dark green, maroon and those dark color salwar kameez styles to pick.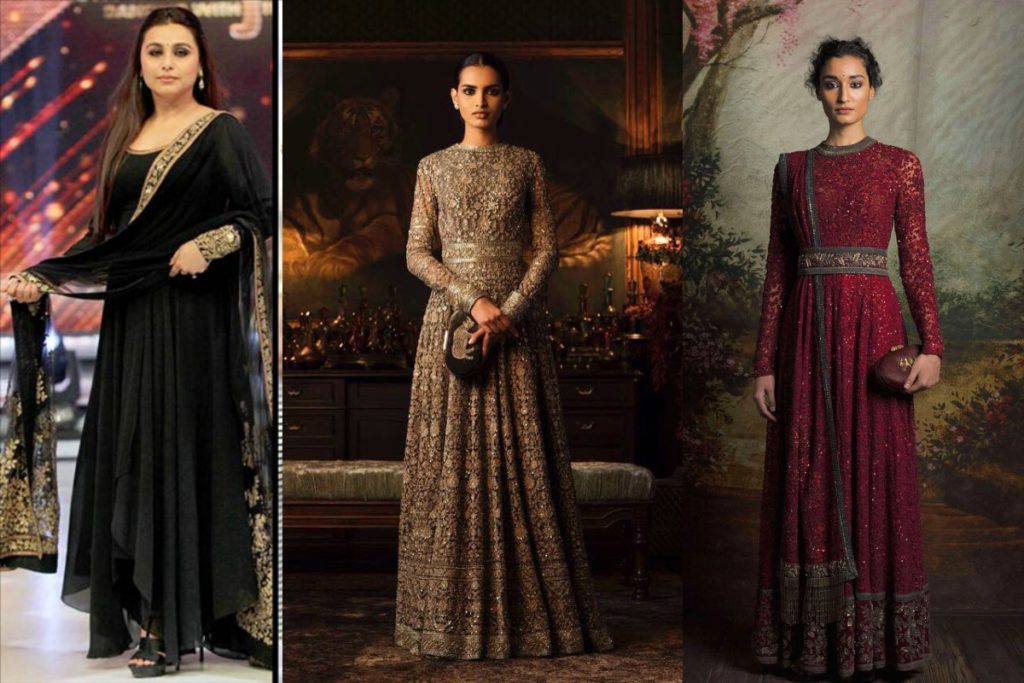 2. Long Kameez Styles
Whether you are a bulky or thin, but are short you need to go for long kameez length than those Punjabi and Patiala suits which are not your perfect styles to go for, and if you do, pick ones which has a kameez length longer than the knee length. Go for Gown styled Anarkali dresses, masakali dresses or calf length a-line salwar suits and Churidar suits. Designer Salwar Kameez by Manish Malhotra is one which makes those perfect styled indo western dresses in pant style dresses, slim silhouette flared masakali dresses.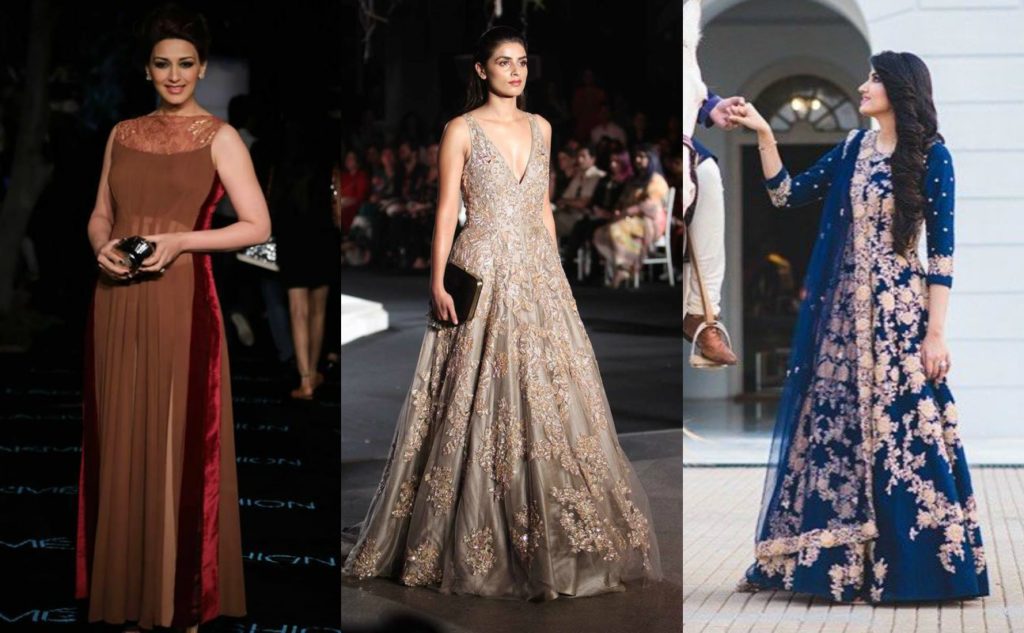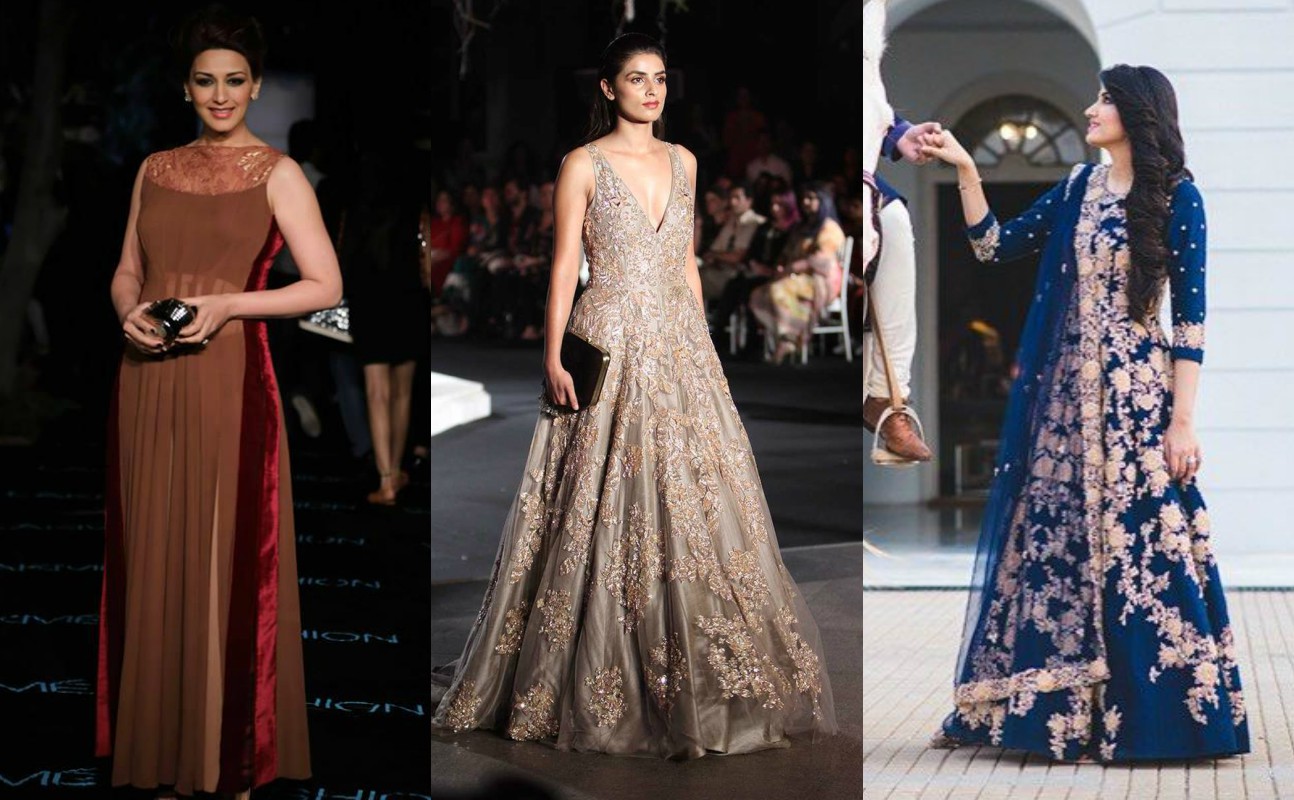 3. Small Prints or Motifs
You don't need to pick on big statement styled embellishments and prints or something that isolates your look with its dominant visibility. You need prints in smaller or medium pattern, motifs which aren't to eye catchy but balances out your entire outfit look with top to bottom. Verticle Prints or stripes are your best pick either in Yoke or all over from top to kameez length. Smaller and Narrow borders or laces added to the hems is what you can go for. Anita Dongre Global Desi collection of Flared Salwar kameez in small prints are the best example to go for prints.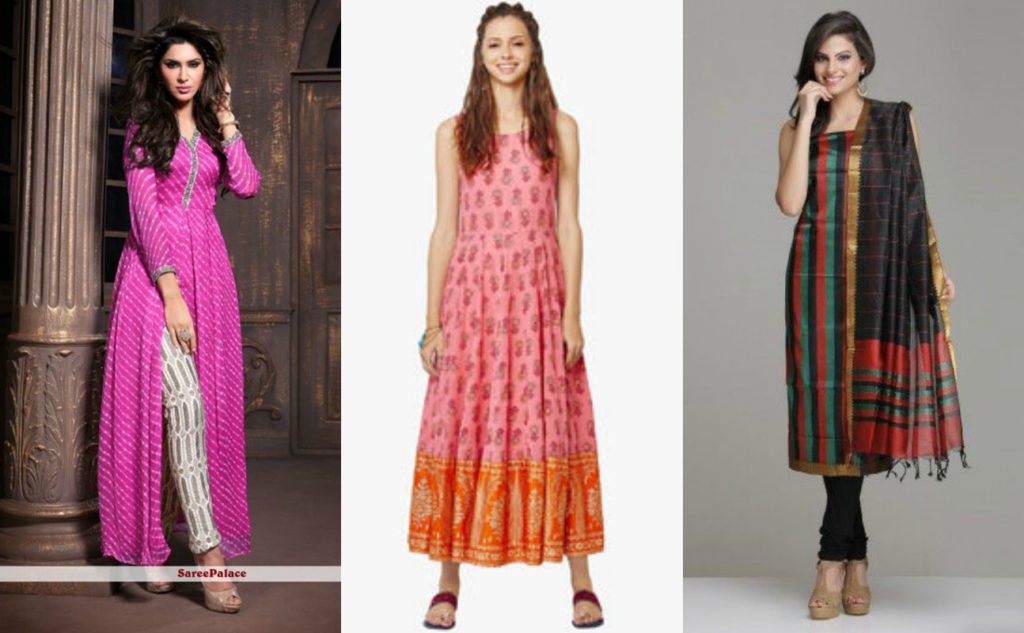 4. Simple Sleeve Styles
Don't over design the sleeves or pick a puff sleeve pattern for salwar kameez. It will only widen up the look and make you look stout. Pick normal sleeves in simple look in net, georgette or soft silks which aren't bulky fabrics. Keep them in simple design, minimal embroidery on them or small motif design scattered.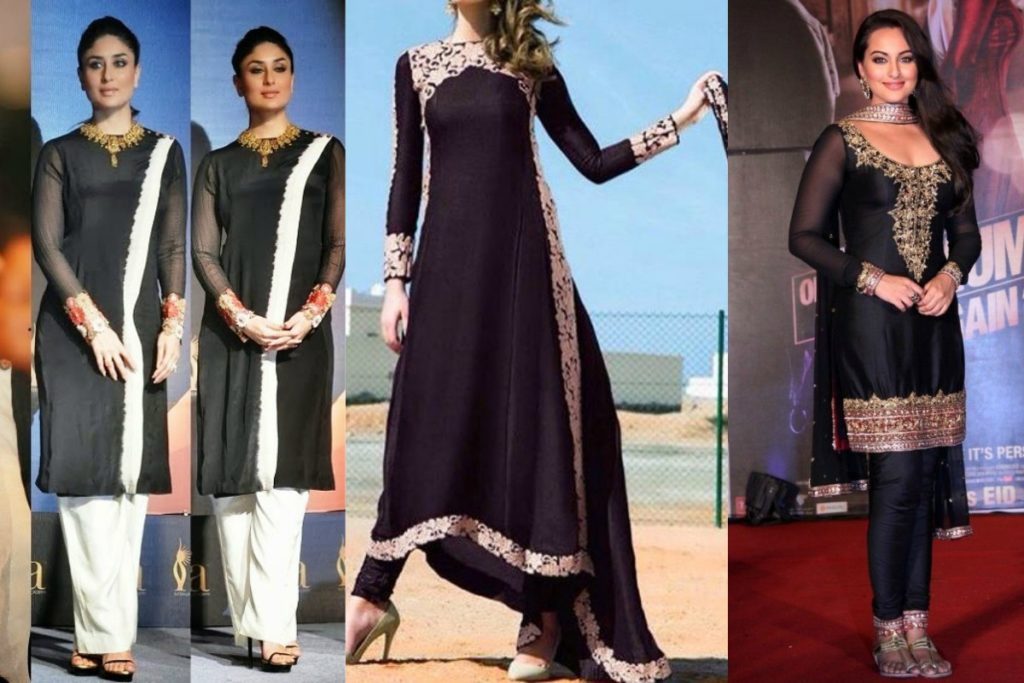 5. Avoid Wide Flares
The look of your salwar kameez needs to be in a normal flare, instead of full flares and high low hemlines. Wear A-line Flare kameezes, Straight cut kameez or indo-western styles with less flare. Do show your leggings or bottoms even just a bit which will bring better proportion to height. The best example for patterns of salwar suits in less flare will be Anamika Khanna salwar suits in indo– western styles which will are appropriate silhouettes and pattern cuts.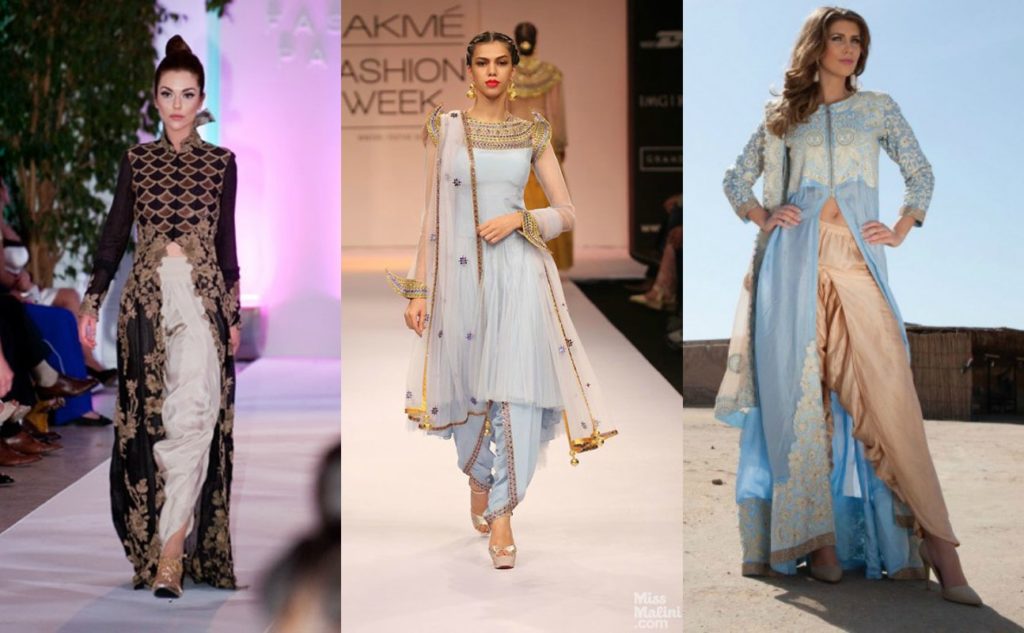 6. Light Weight Fabrics
Avoid heavy velvets or stiff silk for your salwar kameez. You can choose soft silk anarkali dresses and cotton salwar suits which are most comfortable too. Net Anarkali suits or flowy fabric salwar suits in georgette, chiffon, satin are perfect. Most designer salwar suits in trends these days are in these trending fabrics.
Dress perfect and give the illusion of a taller or balanced height with salwar kameez selection based on the tips given above for all you short and petite girls or women. So now you know which designer salwar suits to pick for your short body shapes.