Anarkali suit were popular under the Mughal Empire, and they were dubbed after Anarkali, a famous Mughal Empire courtesan. Floor-length mid-length Anarkalis grew fashionable as time went on. Its popularity develops with time, and it is now one of the most popular Salwar Kameez styles. It is well-known for its long and flowing kurta, which completes any woman's style. Anarkali can say to have enchanted everyone.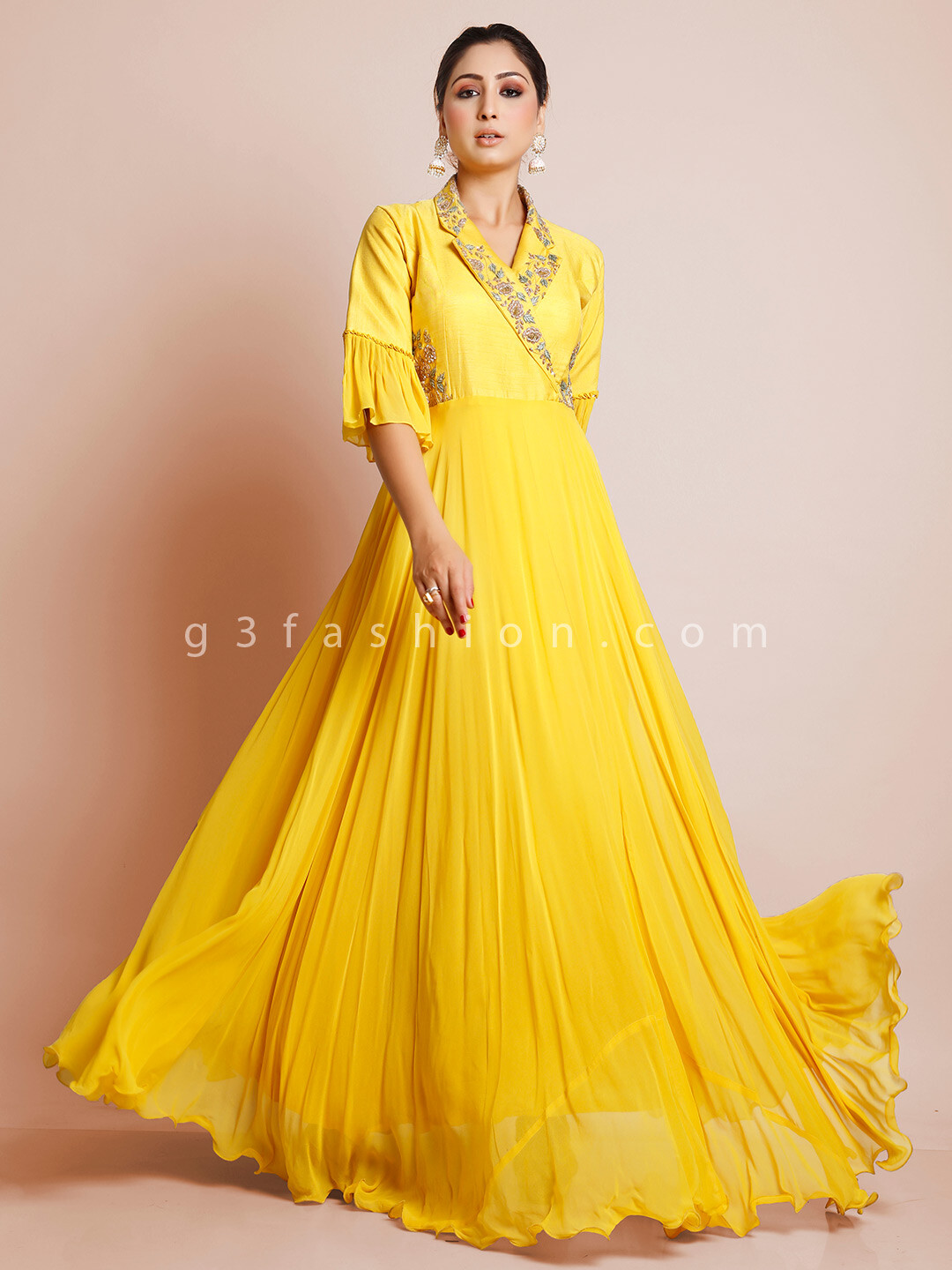 Especially Prince Salim, according to legend, but their romance has a terrible finish. Her love, however, is immortal, and this is the origin of the Anarkali suit pattern. This suit was wear by women during the Mughal era since it is of beautiful fabric and has the ability to enhance its attractiveness.
With time, the Anarkali Suit grew so famous that it was wore by Madhubala, a great Bollywood actress. This made ethnic dress even more popular in the 1970s, with every lady choosing it as her favorite attire. Some intriguing and very few facts about the success of the traditional Anarkali suit and Anarkali dress.
Why Anarkali Design Become So Popular?
Anarkali is a Persian word that means "pomegranate blossom." Pomegranate is a delicious and unique natural fruit with a vibrant orange-red hue that is growing in Iran, India, and the Mediterranean. The Anarkali suit is define by its brilliant colors and intricate embellishments.
With time, vivid and fanciful patterns became synonymous with the Anarkali suit. It exhibits the Mughal era's magnificent craftsmanship and art. As a result, they're ideal for weddings and gatherings. The Anarkali dress allows you to stand out in a crowd.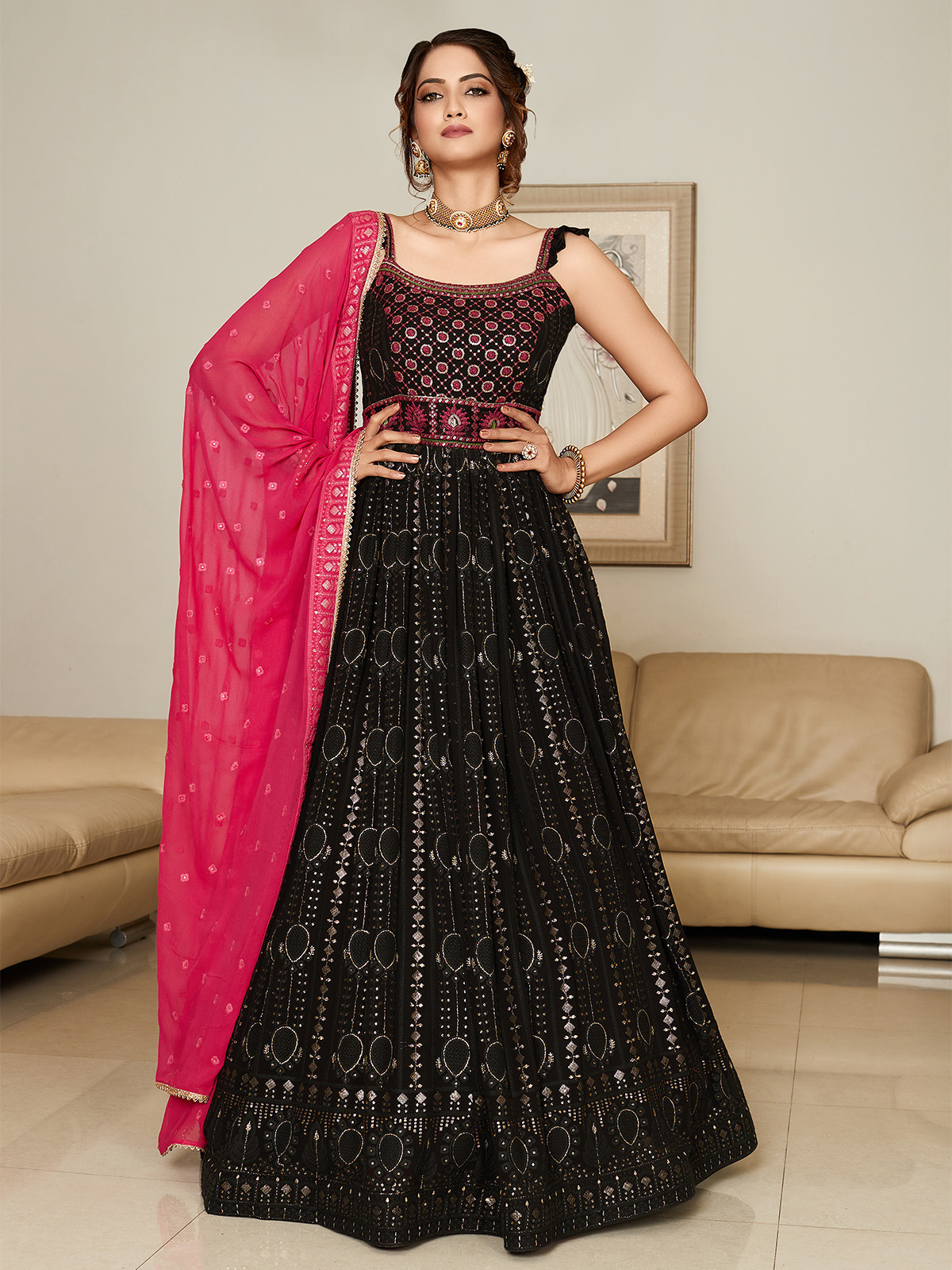 The Mughal courtesans had learned the famous dance form known as Mujra and used to perform it at the royal court to entertain. The Mughal Kings and the long, flowing dresses that the dancers wore as Mujra dresses, which later became known as floor-length Anarkali in honor of the great dancer and true lover Anarkali.
This Anarkali outfit is ideal for any event or occasion. They're ideal for showing the fabric's transparent length.
 Anarkali Suit Become the Most Popular Ethnic Outfit
Anarkali salwar suits are embroidery and adorn with stones, beads, zari, thread, and sequins. Special occasions such as wedding ceremonies and religious gatherings. It enables women to experiment with vibrant colors, patterns, designs, and textiles.
The most recent designer Anarkali suit on the market is a modernized version of the historical. Anarkali suit worn by Mughal courtesans. They consist of a frock-style flowing top and a slim-lined bottom or churidar, as well as a long matching scarf or dupatta.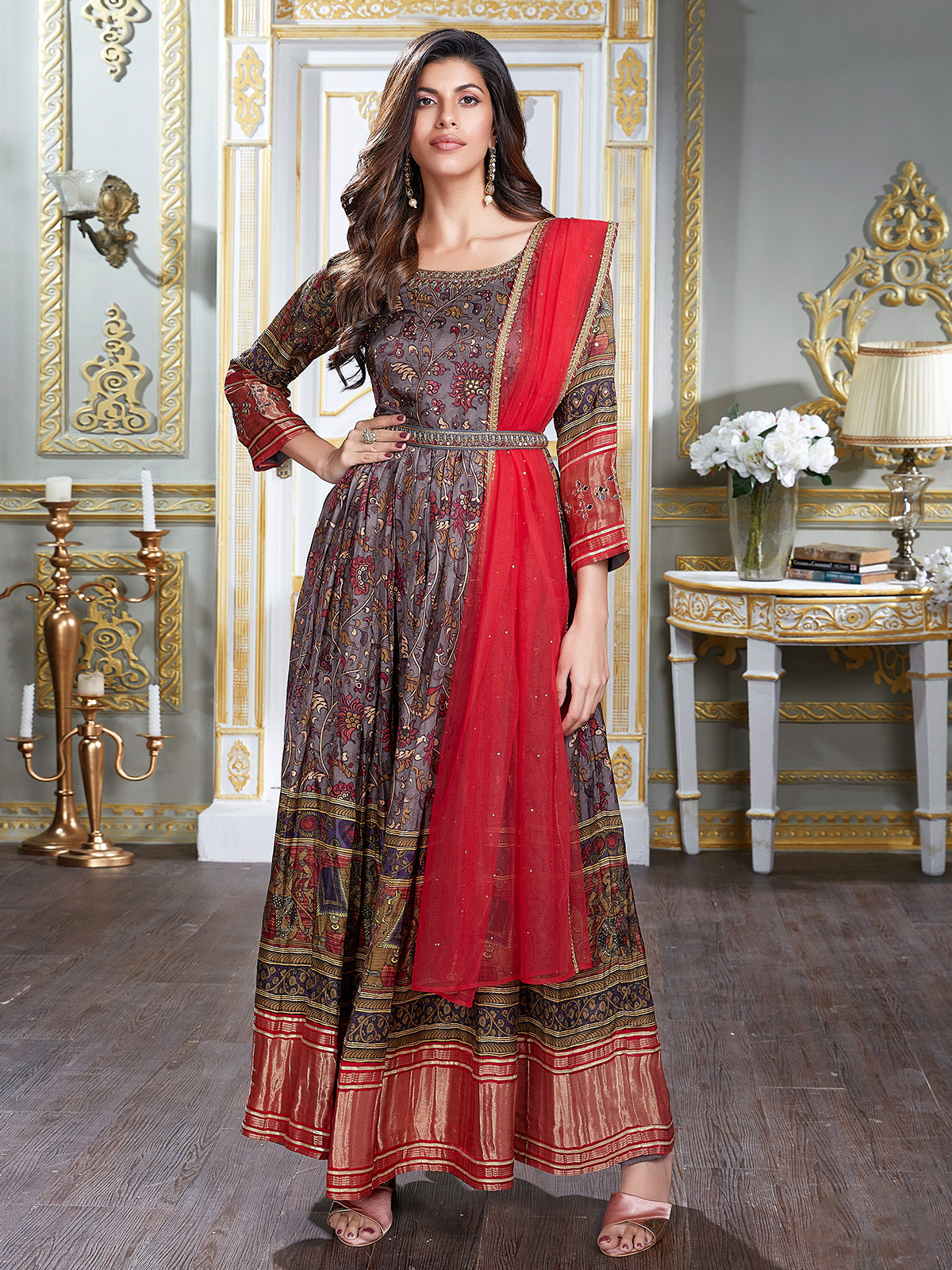 The modern Anarkali outfits come in a variety of lengths. Designers have produced many varieties of such suits with varying shapes and patterns as fashion has evolved. ensuring that there is something for everyone.
Anarkali salwar suits are made of fine linen, pure georgette, velvet, net, and other materials. They're also composed of simple cotton fibers that are perfect for regular wear. Anarkali suits are available online in a variety of styles for any occasion.
Why Did the Anarkali Dress Become Famous
In today's fashion world, the Anarkali dress reigns supreme. It strikes the ideal blend between tradition and contemporary in the fashion industry. It helps you appear calm and graceful. Sequins, lace, and decorating items are some of the Anarkali dress designs.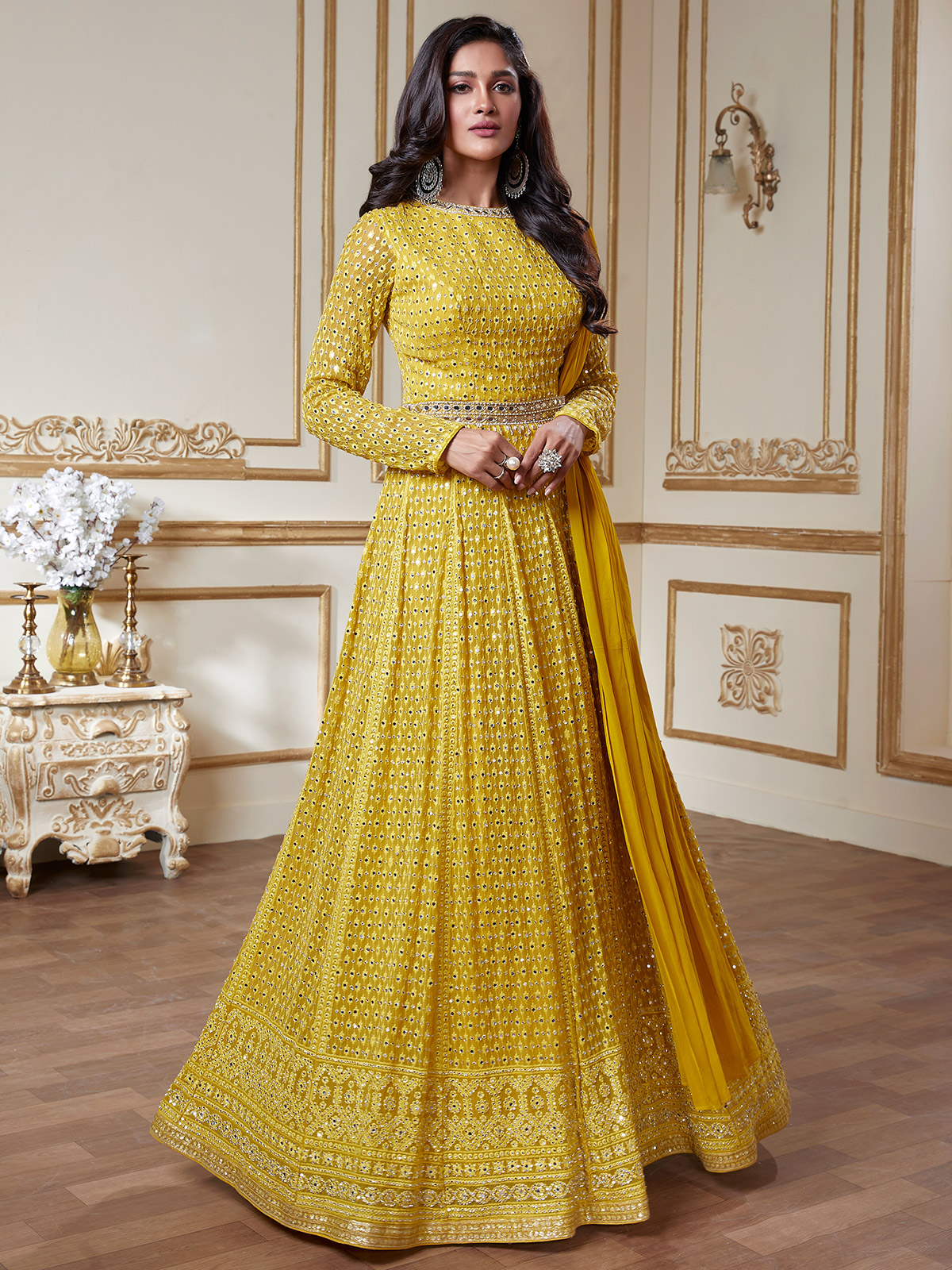 They're a popular choice for weddings, parties, and other special occasions. Because of the sophistication and elegance they provide, they have become the go-to Anarkali attire. The gorgeous gown made in a variety of ways, including thread work and hand weaving. Fabrics such as chiffon, silk, georgette, and even net can be use.
Adopt the most recent Anarkali suit for your happy event and be the center of attention at the function. A formal visit to India's greatest ethnic brand G3fashion.com is required if you wish to shop for an exceptional Anarkali. Designer gowns are available at a reasonable price. Let us know how much you enjoy this blog by leaving a comment in the box below.