Modern palazzo suits, for example. Have the ability to take the fashion world by storm. As they give ladies wonderfulness as well as the freedom to walk freely on designated days.  A modern palazzo suit sets include a top wear garment. Which can be a long kurta, peplum tops, traditional calf-length kurtas, or long kurtas. 
Palazzo pants can completely change your ethnic appearance. And give you a polished appearance. These loose pants are usually paired with a regular cut kameez for an edgy look. These vibrant pants are available in a range of materials. Including magnificent georgettes, nets, cotton, velvets, and rich silks. For a nostalgic vintage look. 
Breathy Palazzo Suits for Different Summer Occasions
As summer is on its way the best attire to rock any casual event is palazzo suits. With unique cuts and different patterns. Following amazing prints and refreshing soothing colors. They give a perfect look of charm and grace to your whole style. 
Moreover, comfortable and breathable attire gives you an alluring summery vibe. Today we are here with a few trendy and comfortable palazzo suit outfit ideas to pair this summer season. To make your looks amazing. 
Blue Flared Palazzo Suit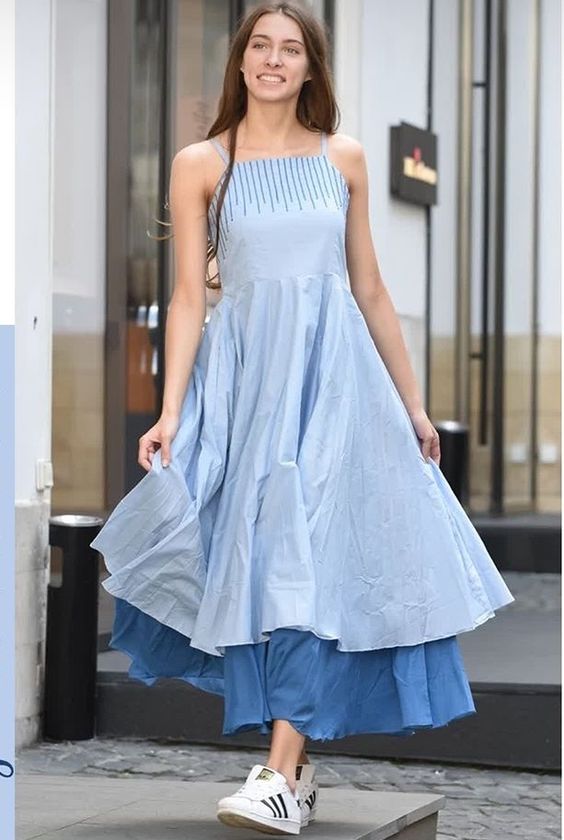 The style is simple as well as more comfortable. The amazing combination of the monochromatic scheme. Simply goes well with summery vibes. The cotton-based strappy Kurti gives a soothing vibe with flared palazzo pants.  
The style is perfect for your casual appearance. Enhance your look by pairing a sneaker and rock differently. 
Turquoise Straight Kurta Palazzo Set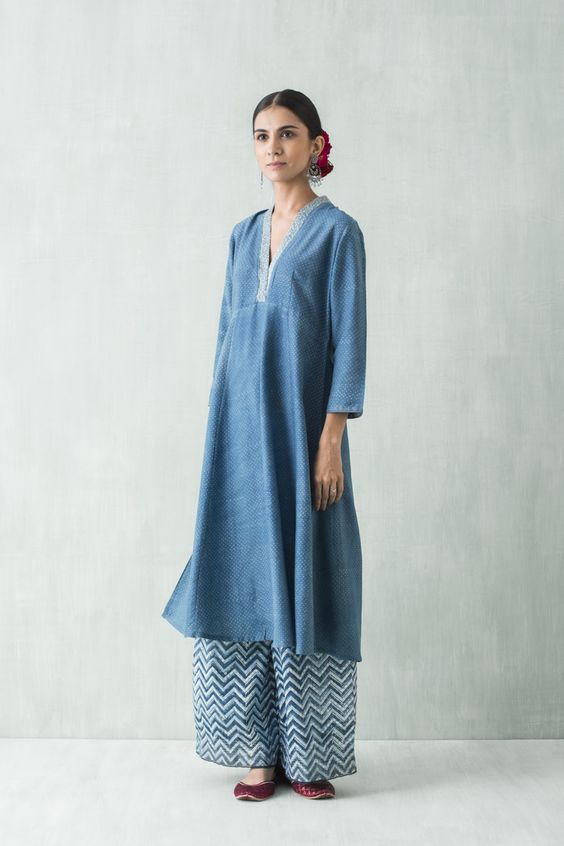 The color itself has its own charm and appearance. Best for summer the color is widely inn during summers. A nice V-neck Kurti with patterned straight palazzo looks subtle and sober. To rock the events during the hot weather. Be minimal with accessories and slay pretty good in summers. 
Earthy Green Short Kurti Palazzo Suit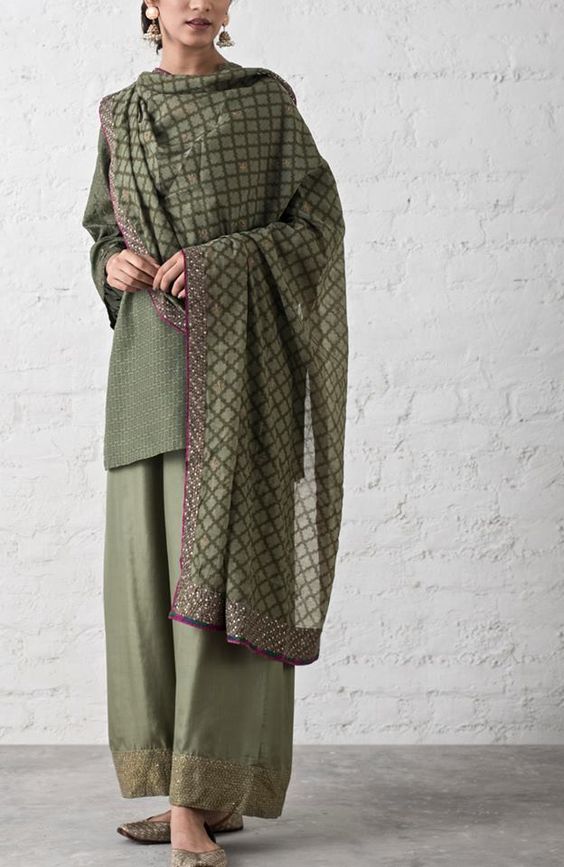 The color gives a refreshing aura in the warm breezes. The style is quite uniquely different to carry for any ethnic as well as casual occasion. A short-length full-sleeved Kurti and straight palazzo set go well with summers. To add more grace to the attire and your look try to pair a nice dupatta and minimal jewelry. 
Mustard Printed Anarkali and Palazzo Set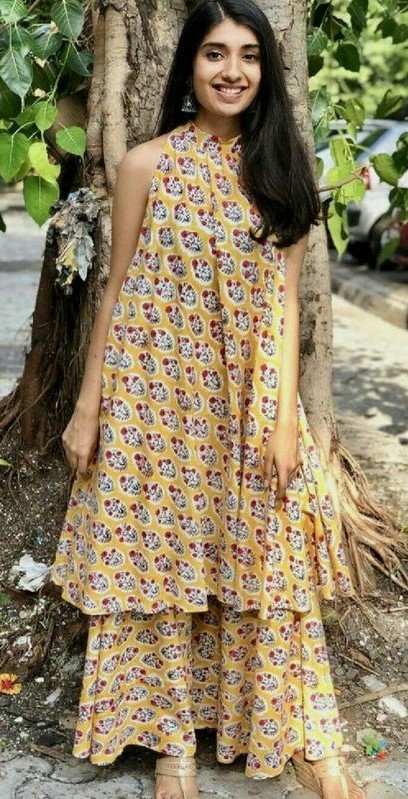 The block printing technique on cotton is quite trendy and inn during summers. A Creatively unique halter necked sleeveless kurta and palazzo set. Gives some trendsetting vibes during summers. Make sure to try your hand with this amazing style and be standout during casual meetups. 
Seafoam Green Shrug Kurti Palazzo Suit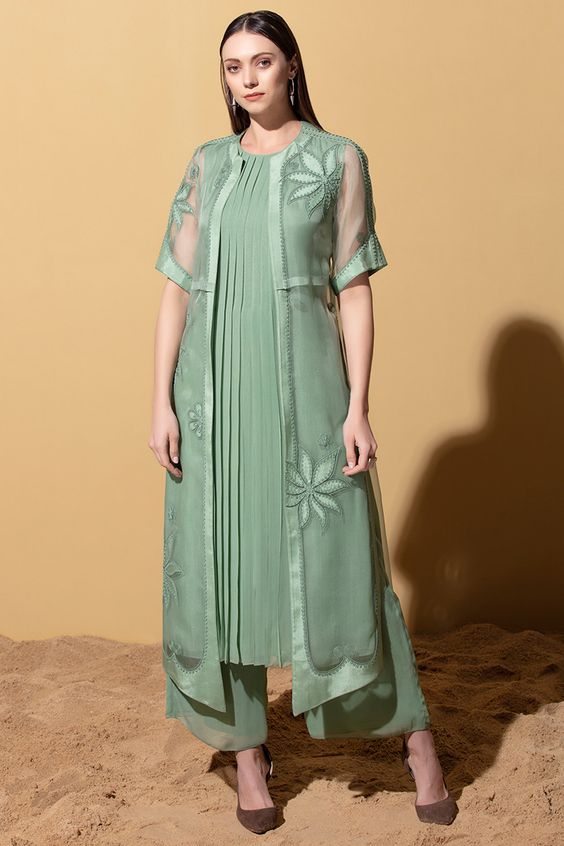 Chiffon is yet another option mostly used during summers. The airy sheer material gives a breathy aura to the wearer. The fascinating Pleated Kurti with straight palazzo and shrug is very much alluring.  
The style is completely ready to slay any ethnic occasion. And even suitable for social gatherings. 
Maroon Anarkali and Palazzo Suit Set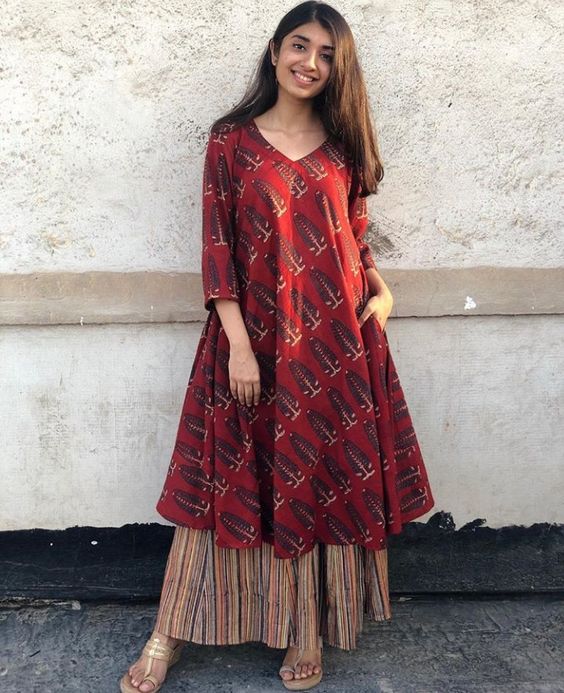 The most acceptable style during summers by many women. Is this comfortable breathy Anarkali and palazzos suit set which is versatile. Yet comfy to carry for casual as well as formal occasions.  
A marron red short Anarkali goes well with striped palazzo pants. To make your appearance fascinating. Try to look subtle and sober with your style and slay every occasion uniquely. 
Grey A-Line Kurti Palazzo Suit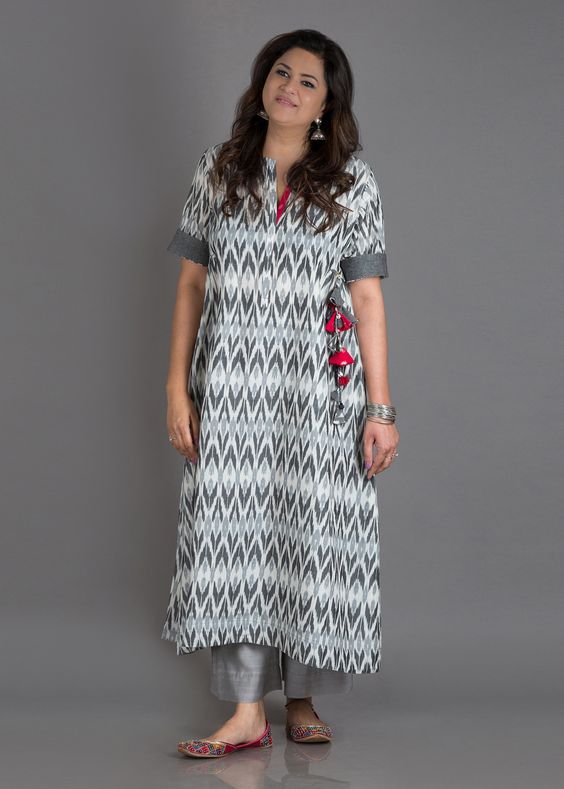 A cotton-based ikat is yet another trendy style widely used during sweaty weather. If planning for any occasion simply wore a nice A-line ikat Kurti. With straight narrow bottomed palazzo is a great idea to choose for the event. The half sleeve makes it more beautiful with vibrant contrasting embellishments. 
Yellow Uneven Slitted Kurti and Palazzo Set
Go trendy with this amazing slitted Kurti with straight palazzo pants. Either a wedding, casual gathering, or any traditional occasion. Always ready to slay with this yellow slitted uneven Kurti.  
It is more alluring and beautifully embellished with minimal golden work. The outfit is perfect to slay differently during meetups. 
Ivory and Peach Kurti Palazzo Suit Sets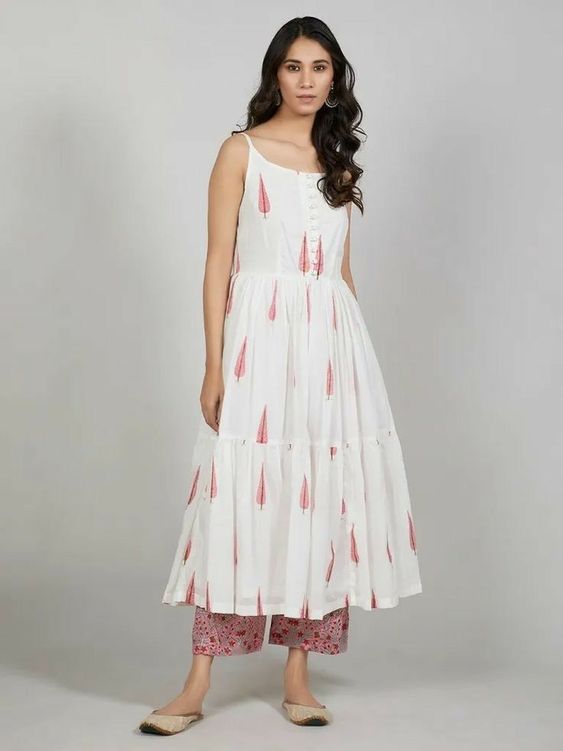 The color is summer-ready as well as the style is ready to go for many summer gatherings. A tired Anarkali Kurti with straight peach palazzo is very much alluring yet comfier. Slay differently and make some trendsetting moves with this amazing style.  
Try to buy this kurta palazzo set online and make it your summer essential. 
We hope we have given you some unique and trendy summer palazzo suit ideas to carry this coming season. Add palazzo Kurti set online to your Wishlist now. And be ready to slay in some trendsetting moves this coming season. 
Also, do read our blog on Make your Summer looks with Celeb Inspired Yellow Salwar Suit for more summer look ideas.