Everyone wants to upgrade their wardrobe and style with the latest trends and attire. Change is the nature of fashion but you can play with your style. With different looks using classic stuff. From an early age, the most authentic and comfortable style that comes in is a salwar suit. 
The most perfect and yet authentic attire. To rock any festive or wedding occasions comfortably with grace. Amazing designs vibrant colors make it more beautiful. There are lots of variations in salwar suit design. With different patterns, styles, and ornamentations. 
Today we are discussing the latest salwar suit outfits preferred for different occasions. With different looks and tastes to make you enhance your beauty. And make your appearance alluring at any event. 
Top 10 Latest Salwar Kameez Designs 
Long Salwar Suit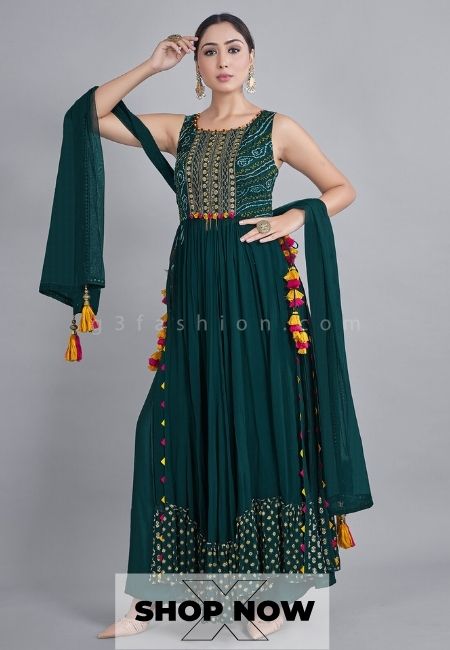 The color bottle green is ever-shining for parties. A long green Kurti with a sparkling sequence work with bright color embellishments. Looks amazing when paired with the same hued dupatta is very much alluring.  
It will enhance your style with a charming aura. Even you can go with different styles of work, colors, and patterns. which suits your style for different occasions 
A-Line Kurti Salwar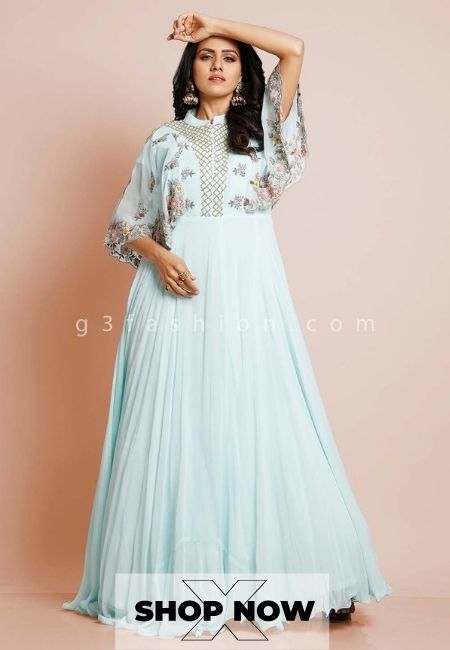 The most breathable and comfortable attire. To slay any event with elegance and fascinating looks. These salwar kameez offer a variety of fabrics. Ranging from georgette, cotton to silk to velvet and are suitable for any occasion.  
The glaze of fabric and minimal embellishments make it more beautiful. A nice dupatta will add more charm to the complete attire. 
Dhoti Salwar Suit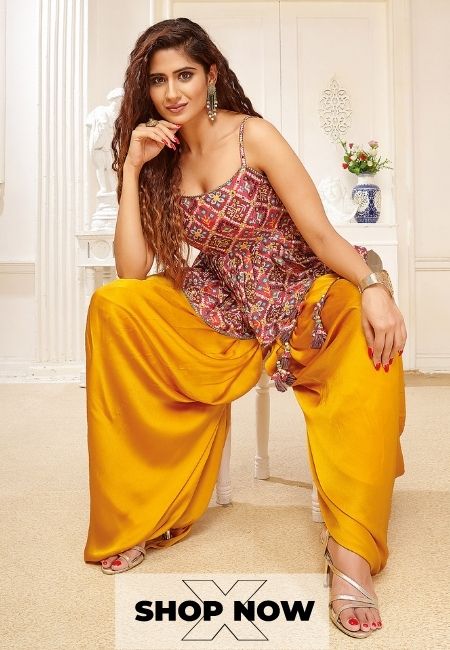 The authentic style for men's bottom wear. Popularly adapted by Indian women to make some amazing fashion statements. With comfort and unique looks. A short Kurti or peplum top paired with dhoti salwar and dupatta.  
Is amazing to slay any party event with mesmerizing looks. Dhoti salwar suit for women comes in a variety of designs and patterns to match different body types. 
Punjabi Salwar Suit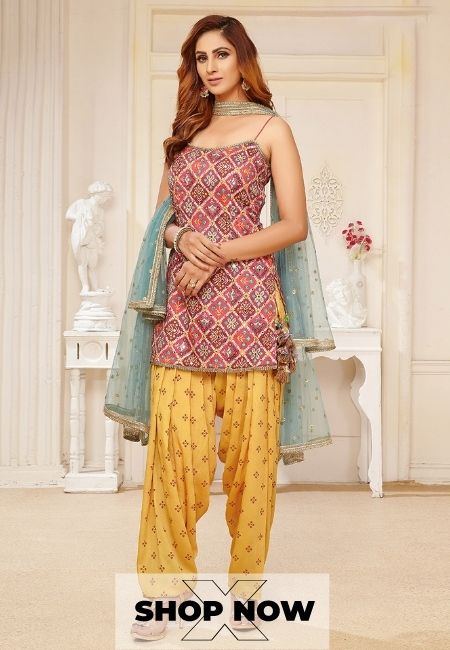 Adorned by most of the Punjab culture the style is adapted by North Indian women. For regular wear and even for any parties. Punjabi salwar suits are available in a wide range. With vibrant hues intricate motifs, embellishments. These suits make you appear friendly, confident, and attractive. 
Straight-cut Kurti with Pants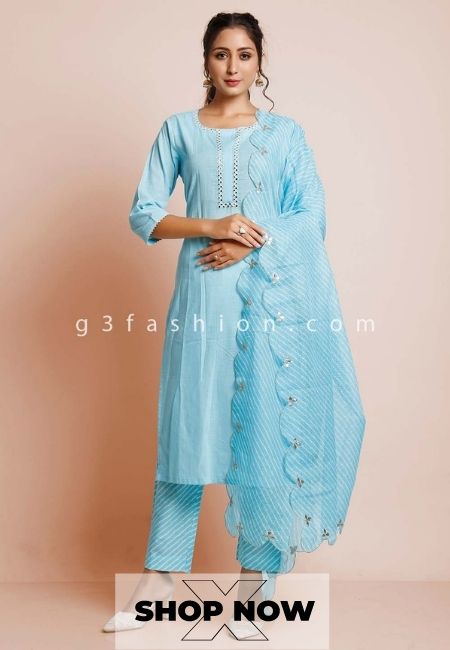 In comparison to the others, these salwar suit styles are simpler and more minimal. They're ideal for women who prefer simple, uncomplicated looks. Combine a patterned, knee-length kurta with Narrow bottom pants.
In matching or contrasting color and a dupatta that ties everything together. Accessories your style to look more elegant and graceful. 
Long Kurti and Palazzo Suit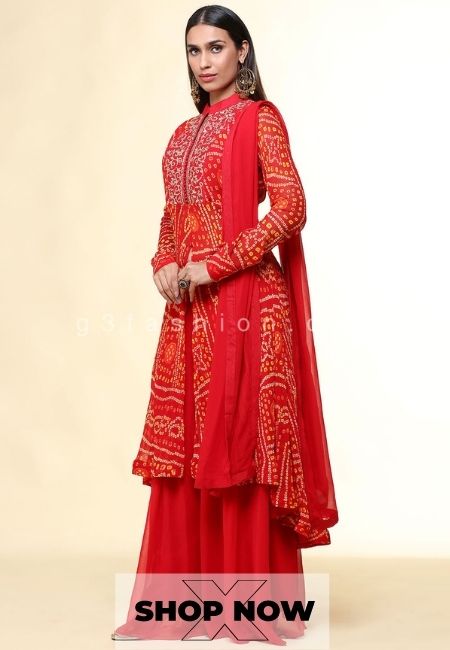 Nobody can deny the allure of palazzo pants. These attractive yet comfy Palazzo suits are adaptable and look wonderful. Offering your legs, the much-needed breathing space. Nowadays Women are all over the world. Shifting back toward flared and wide-hemmed bottom pant readymade salwar suit styles.  
They're easy to style, have a pleasing appearance, and perform wonders on all body types. Remember to implement these palazzo suits into your wardrobe this year to add grace to your look. 
Sharara Suit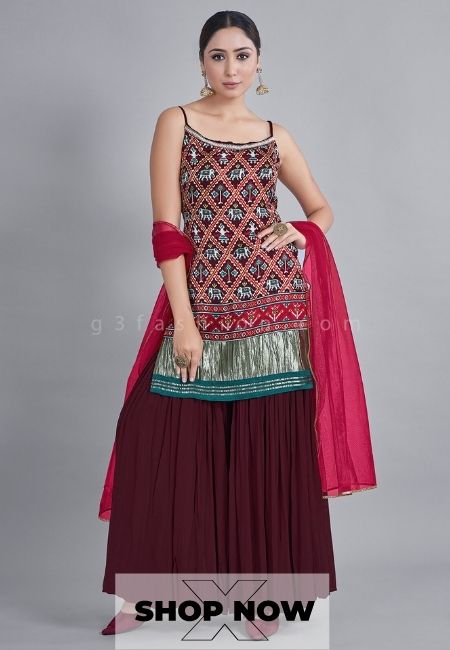 The early style made a large comeback in this new fashion trend. The flowy Sharara pants reflect a skirt look. With amazing short and long Kurtis is perfect to slay in grace on any occasion. Sharara salwar suits not only provide chic components to your appearance.
But they also communicate a lot about your personality. Sharara suits have delicate embroidery and designs. As well as their simple dupatta and vibrant colors. 
Indo Western Salwar and Crop Top with Jacket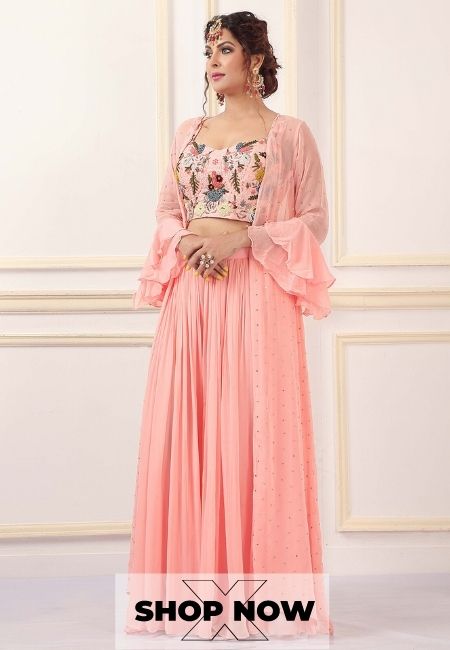 Add a touch of fusion by adding a long jacket to your style. A short Kurti or crop top with  Flared pants paired with a shrug style jacket gives some trend-setting looks. Amazing patterns with lots of embellishments, Pastel, and contrasting colors.  
It will make an alluring aura of your appearance. 
Flowy fabric like georgette, silk, cotton silk will add more grace to it. Making a contrasting aura, always makes you stand out at any festive occasion or party. 
Slitted Anarkali Suit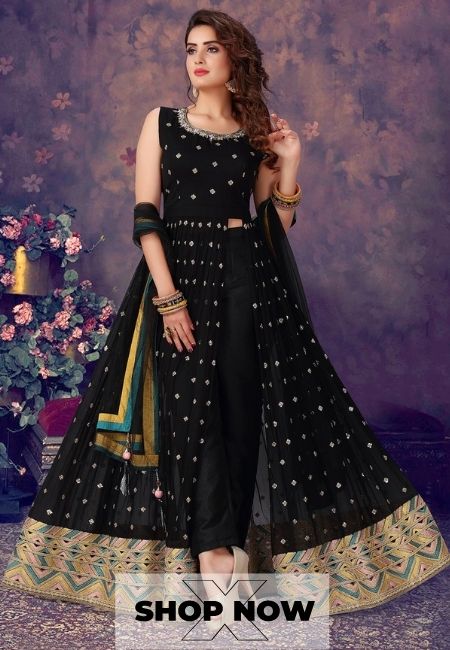 The style is trendy yet more fashionable. A dark-hued slit Anarkali Kurti with fitted narrow pants is a complete package of style to slay with. With authentic accessorizing pair this new salwar suit design with nice brocade Dupatta.
It will add more beauty to your attire and enhance your confidence and style. The outfit is ready to rock any wedding or festive occasion. 
Anarkali suit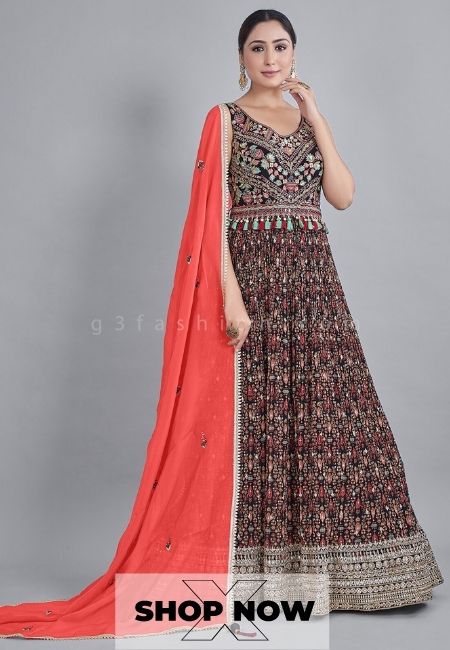 Wearing classic silk, georgette Anarkali outfit is a great way to honor our heritage. Traditional colors like orange, red, green, yellow, violets, and blue work best for this. Therefore For a trendy appearance, mix & match the hues with dupattas.
This ethnic outfit is one of the most comfortable latest salwar suit designs. Many celebrities adopt this ladies' suit salwar style. To make their appearance graceful on many occasions. 
So, we put our best to show you some of the latest ladies' suit salwar which is very much trendy nowadays. Buy something trendy with outfits on your next salwar suit online shopping.
Making your appearance fascinating and alluring. Be the center of attraction even it's just a gathering with these amazing salwar suit ideas.
Check out this blog for more Fashionable salwar suits for ladies